Bacon-Wrapped Dishes That You Should Try
There is nothing better than enjoying delicious dishes everyday, right? I am a lover of eating, so I always find and explore new dishes. I save them and make some whenever I want to satisfy my craving. And Bacon-Wrapped Dishes are my best favorite collection at the present time. The simple reason, they are loaded with taste, flavorful and nutrients. They are perfect for any meal of whole day, whether is lunch or dinner. Or simple, I can fill my stomach quickly when I feel hungry.
And in the article, I am so excited to introduce about them. With these recipes, they are not only delicious but also easy to make. A tasty dish is ready to serve on your meal in a flash with simple steps. To make them easily, you just prepare enough all ingredients and follow according to our detailed instructions. Making them, it means you will have great dishes along with interesting experiences on cooking. Everything is ready, and you?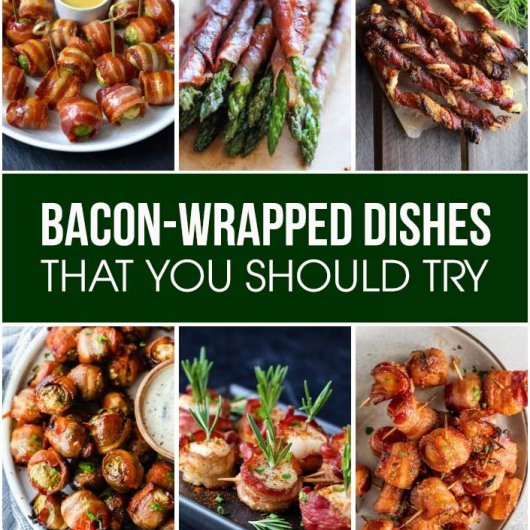 #1 Bacon Wrapped Brussels Sprouts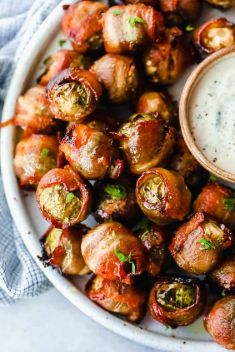 #2 Bacon Wrapped Asparagus Skewers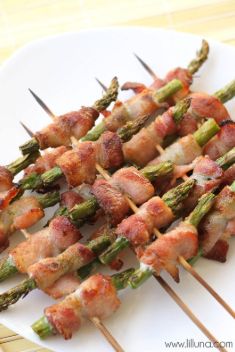 #3 Brown Sugar Bacon Wrapped Apples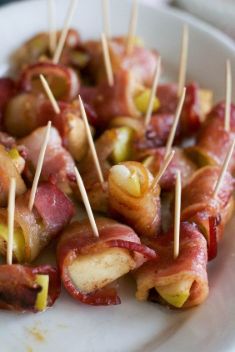 #4 Bacon Wrapped Pineapple Bites
#5 Bacon-Wrapped Scallops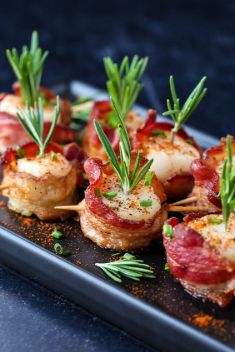 #6 Bacon Wrapped Water Chestnuts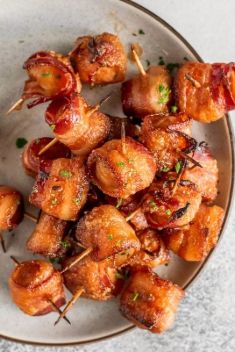 #7 Kickin' Bacon Wrapped Chicken Bites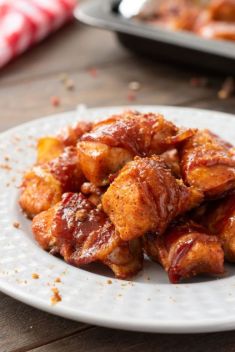 #8 Honey Mustard Glazed Bacon Wrapped Brussels Sprouts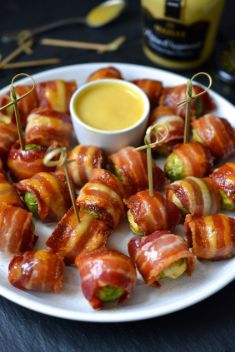 #9 Prosciutto Wrapped Asparagus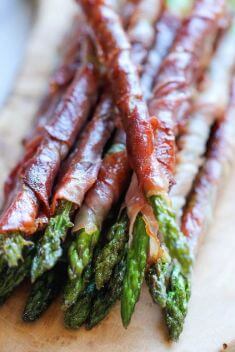 #10 Sweet and Savory Cheesy Bacon Wrapped Puff Pastry Twist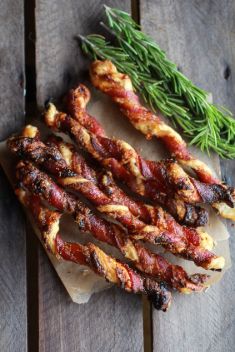 #11 Bacon Wrapped Tater Tot Bombs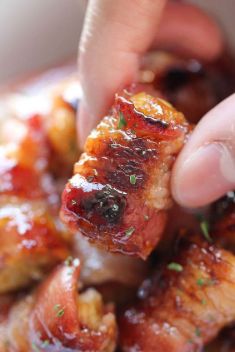 #12 Little Smokies Wrapped in Bacon with Brown Sugar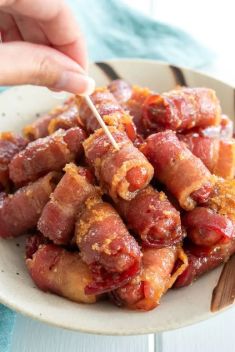 #13 Bacon Wrapped Jalapeño Poppers
#14 Meat Candy (Bacon Wrapped Smokies)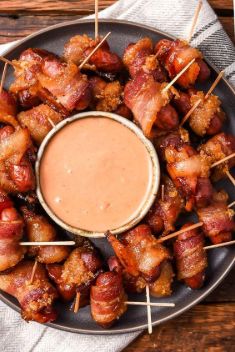 #15 Brown Sugar & Bacon Wrapped Smokies