Easy And Delicious Pork Recipes For Your Daily Meal
In daily meal, pork is one of the most popular foods. Delicious pork dishes are preferred by everyone a lot of, whether is adults, or kids. It fits with everyone taste, because it has a wide range of ways to turn into different delicious dishes. With each dish has its own way, it means you will have plenty of pork dishes to vary dining table more diverse! You just spend a little time reading our article today, you will have the secret of delicious pork dishes in your hand. And then, you can cook them at any time of the year and enjoy with your family.
Here is 30 best delicious pork dishes that I am so exciting to share about them in the article. From grill, bake, stir-fry…with the most wonderful flavors, all are here. So, with these recipes below, we sure that you will you're your own favorite pork dishes. They promise keep you amazed. Not just that, they are easy to cook. When making, you just follow step by step of the instructions and confidently show your cooking skill. Just like that, everything will be on right track, and so simple to have a tasty and flavorful pork dish.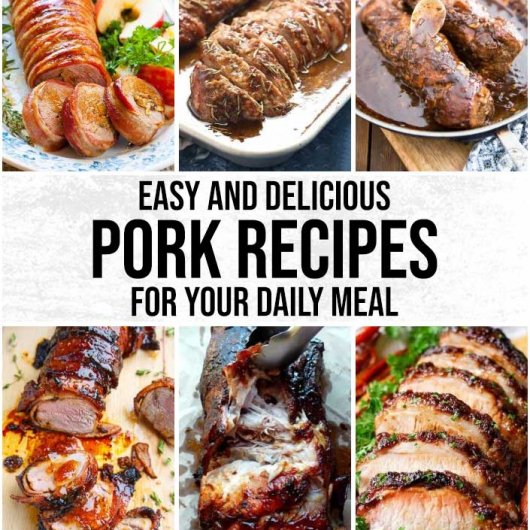 #1 Sheet Pan Roast Pork Tenderloin with Potatoes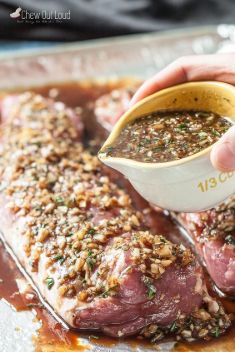 #2 Sheet Pan Pork Tenderloin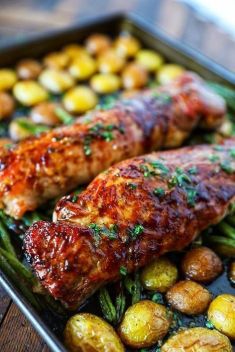 #3 The Ultimate Pork Chops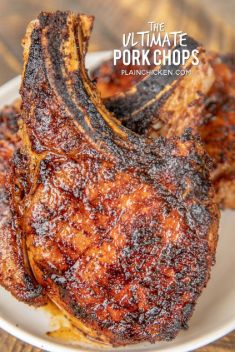 #4 Instant Pot Ribs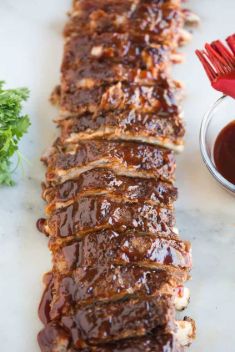 #5 Pork Chops in Creamy White Wine Sauce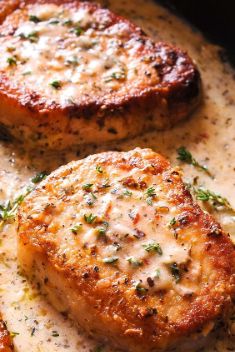 #6 Bacon-Wrapped Pork Loin
#7 Honey Dijon Pork Tenderloin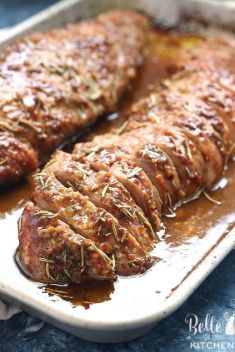 #8 Pork Tenderloin with Honey Garlic Sauce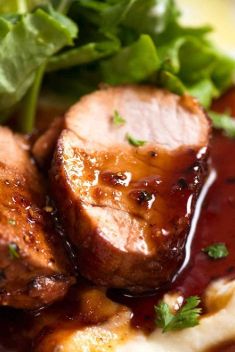 #9 Maple Balsamic Pork Tenderloin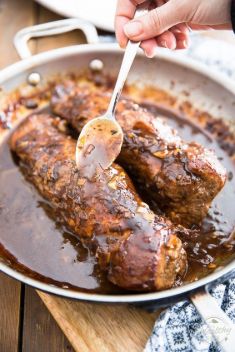 #10 Apricot Glazed Bacon Wrapped Cajun Pork Tenderloin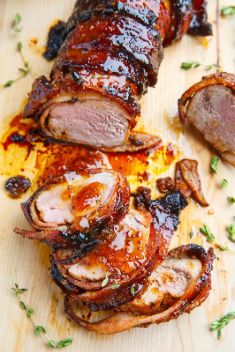 #11 Delectable Oven-Roasted Pulled Pork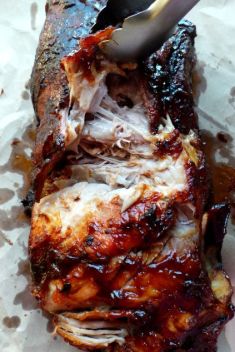 #12 Brown Sugar Dijon Glazed Pork Loin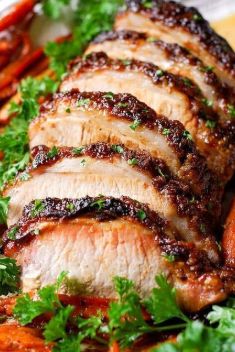 #13 Apple Cider Glazed Pork Chops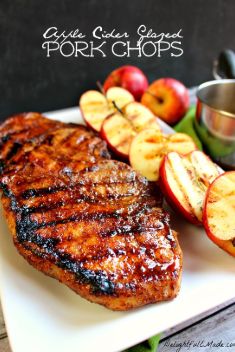 #14 Sweet and Spicy Pork Tenderloin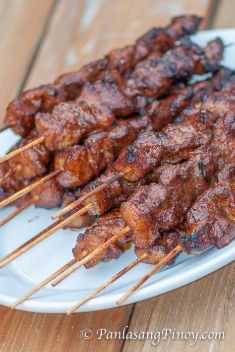 #15 Pork Chops with Sweet and Sour Glaze